David M. Sedory, MD
OPTIM ORTHOPEDICS: Sports Medicine (Knee, Hip & Shoulder)
/ 5
Orthopedic Practice
Optim Orthopedics
Undergraduate
Biomedical Engineering, Washington University (St. Louis, MO)
Medical School
Case Western Reserve University School of Medicine (Cleveland, OH)
Internship
Brooke Army Medical Center (San Antonio, TX)
Residency
Brooke Army Medical Center (San Antonio, TX)
Board Certification / License
American Board of Orthopaedic Surgery
Licensed in Georgia and Nebraska
Professional Focus
Hip Arthroscopy and hip preservation surgery
Minimally invasive surgery of the hip, knee, and shoulder
Cartilage reconstruction procedures (ACI, Osteochondral Transfer, DeNovo, Bicartilage)
Knee reconstruction, osteotomies, meniscal repair and transplantation
Professional Positions/awards
Orthopaedic Surgeon, Optim Healthcare (Present)
Attending Orthopaedic Surgeon, Winn Army Community Hospital (2010-2017)
Chief of Surgery, Winn Army Community Hospital (2014-2015)
Chief of Orthopaedic Surgery, Winn Army Community Hospital (2013-2014)
Team Physician/Surgeon, 1stBattalion 75thRanger Regiment, Hunter Army Airfield (2011-2017)
Deployed with 126thForward Surgical Team, Afghanistan (2011)
Lieutenant Colonel, United States Army
Meritorious Service Medal, US Army (2010-2017)
Teaching Resident of the Year award (2008)
Hospital/Academic Affiliations
Hospitals
Saint Josephs/Candler Health System, Savannah GA
Memorial University Medical Center, Savannah GA
Optim Medical Center Tattnall, Reidsville GA
Surgery Center
Optim Surgery Center, Savannah GA
Society Memberships
Fellow of American Academy of Orthopaedic Surgeons (AAOS)
Society of Military Orthopaedic Surgeons
Orthopaedic Trauma Association
Publications/Presentations
Sedory DM; Crawford JJ; Topp RF. The Reliability of the Ball-Tipped Probe for Detecting Pedicle Screw Tract Violations Prior to Instrumenting the Thoracic and Lumbar Spine.  Spine 2011. 36(6):E447-453.
Sedory DM; Kragh JF. Muscle Trauma: Repair and Regeneration.  Poster presented at: Society of Military Orthopaedic Surgeons 52ndAnnual Meeting 2010; Orlando, Fl.
Sedory DM; Kadrmas WR. Outcomes of Arthroscopic Treatment of Femoroacetabuar Impingement in an Active Duty Population.  Poster presented at: AAOS 2013 Annual Meeting; Chicago, Il.
Cook JB; Sedory DM, Freidl MJ; Adams DR. Return to Duty After ACL Reconstruction: Are we getting them back? Poster presented at : AAOS 2017 Annual Meeting; San Diego, CA.
Dr. Sedory is a specialist in arthroscopic surgery of the hip, knee, and shoulder.  His practice focuses on joint and cartilage preservation surgeries including the treatment of hip impingement and labral tears, complex ligament reconstruction in the knee, meniscal repair and transplantation, rotator cuff repair and shoulder stabilization procedures, cartilage reconstruction, and growth factor delivery using Platelet Rich Plasma (PRP) and Bone Marrow Concentrate (BMAC).  He believes that non-operative measures should be the first option in nearly all patients but employs a wide variety of surgical techniques to get his patients back to their desired activities when conservative measures fail.  He also offers anterior hip replacement, patellofemoral replacement, and total knee replacement when joint preservation is not indicated.
Dr. Sedory graduated Cum Laude from Washington University in St.Louis, MO in 2001 with a B.S. in Biomedical Engineering.  He then moved to Cleveland, Ohio where he earned his medical degree in 2005 from the prestigious Case Western Reserve University School of Medicine, graduating in the top 10% of his class and receiving the honor of Alpha Omega Alpha (AOA) membership.  Dr.Sedory went on to complete his Orthopaedic Internship and Residency at Brooke Army Medical Center (now San Antonio Uniformed Services Health Education Consortium) serving as Chief Resident in his final year.   During his time in San Antonio he had the honor of taking care of many of our country's injured soldiers and amputees coming back from Iraq and Afghanistan, as well as extensive experience in treating acute trauma at this Level 1 Trauma Center.   He and his family then moved to the Savannah area where he served an additional 7 years as a staff surgeon at Winn Army Community Hospital, Fort Stewart GA.  His leadership and surgical expertise led to roles as Chief of the Department of Orthopedics and subsequently as the Chief of Surgery for the hospital.  In 2011 he deployed to Farah, Afghanistan with the 126thForward Surgical Team, caring for acutely injured US soldiers and coalition forces during Operation Enduring Freedom.  Some of his most rewarding time in the military included his role as the "team" physician/surgeon for the 1stBattalion, 75thRanger Regiment stationed at Hunter Army Airfield from 2011 to 2017.  Over the past few years he has obtained additional training in hip arthroscopy and hip preservation surgeries with Dr. J.W. Thomas Byrd in Nashville, Tennessee and Dr. Richard Mather at Duke University and has performed hundreds of arthroscopic hip surgeries since 2013.
Dr.Sedory is licensed in Georgia with operating credentials at Saint Joseph's/Candler, Optim Medical Center Tattnall, and Memorial Medical Center.  He sees patients in Savannah, Richmond Hill, and Hinesville.
He and his wife, Stacey, live in Richmond Hill and have one son who attends Savannah Country Day School. He enjoys spending time with family and friends, golfing, fishing, fitness and being near the coast.
Procedures
Hip – Hip arthroscopy and treatment of hip impingement and labral tears, treatment of snapping hip, endoscopic hip bursectomy, endoscopic and open repair of abductor and hamstring tendons, hip fracture surgery, anterior total hip replacement.
Knee – Knee arthroscopy, ligament reconstruction, patellar stabilization, distal femoral and tibial osteotomies, cartilage reconstruction/repair, meniscus repair, meniscus transplantation.
Shoulder – Arthroscopic labral repair, Rotator cuff repair, AC joint reconstruction, treatment of impingement, superior capsular reconstruction.
Upper extremity – Carpal and cubital tunnel releases, treatment of tennis elbow, fracture surgery.
Ankle – Ankle arthroscopy, cartilage reconstruction, ligament repair/stabilization, Achilles repair, fracture surgery.
Hip impingement

Hip labral tears

Hip arthritis

Avascular necrosis

Tears of the gluteus medius and minimus

Hamstring tears

Ligament injuries in the knee

Meniscus tears

Knee arthritis

Cartilage injury

Shoulder instability 

Rotator cuff tears

Shoulder impingement

AC joint injuries

Fractures
Hip labral repair and reconstruction

Endoscopic repair of gluteus medius tendon

Anterior total hip replacement

Cartilage transplantation

ACL reconstruction

PCL reconstruction

Meniscus repair/transplantation

Rotator cuff repair

Shoulder Labral repair

Superior capsular reconstruction

AC joint reconstruction

Latarjet

Total knee replacement

Partial knee replacement

High tibial osteotomy

Distal femoral osteotomy

Fracture repair

Stem cell and Biological applications
Kelsey King, Hip Arthroscopy
Kelsey King has always led an active lifestyle and participated in sports, so minor injuries are nothing new to her.  That's why she just tried to ignore the pain in her hip when it first started a few years ago. The pain lingered and got progressively worse, but Kelsey did her best to push through. She was swim coach at the Savannah College of Art in Design, where she had been a member of the swim team and graduated from in 2013. "When I was coaching, I was always on my feet so I would really be hurting then," she recalls. "But because I knew I would probably need surgery, I kept putting off seeing anyone about it." Read More
---
Patricia Risner, Total Hip Replacement
Former Army Nurse Corps member Patricia Risner currently serves as an Emergency Room nurse at Fort Stewart. After running a half marathon in November of 2016, Risner began experiencing hip pain that culminated with her being unable to walk. Desperate for a solution to her pain, Risner turned to David Sedory, MD at Optim Orthopedics. Dr. Sedory had previously performed surgeries on Risner's knee and shoulder, and she knew she would be in good hands. Read More
---
Capt. Thomas Stewart, Hip Scope Procedures
Emergency Room Trauma Nurse Captain Thomas Stewart and his family moved to Savannah in March of 2016 from Michigan. Captain Stewart accepted a Broadening Opportunity to serve as the Brigade Nurse Counselor for ROTC at Hunter AAF. Upon arriving in Savannah, Capt. Stewart's years of military service started to wear on his body. By the end of 2016, the chronic pain needed to be addressed.
David Sedory, MD, was serving as the Chief of Surgery at Winn Army Community Hospital at Fort Stewart at the time and advised Capt. Stewart to undergo surgery on his right hip. Read More
---
Ratings/Reviews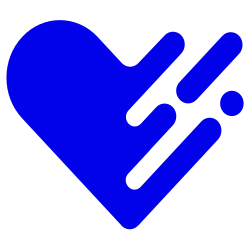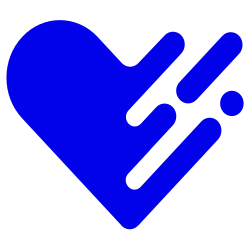 Sarah Slayden (Tony Slayden)
My husband had suffered from a knee injury and a botched surgery for almost 8 years. By pure luck we were recommended to Dr. Sedory, and we could not be more grateful for God placing this man in our path to fix this chronic issue! As a spouse, I have never had a doctor sit down beside me to explain procedure, healing time, and share REAL photos. Dr. Sedory's direct, honest and overall bedside manner can not be matched even down to his Medical Assistant, Emily, who answered and continues to answer all of my questions pre/post surgery. Thank you, Dr. Sedory!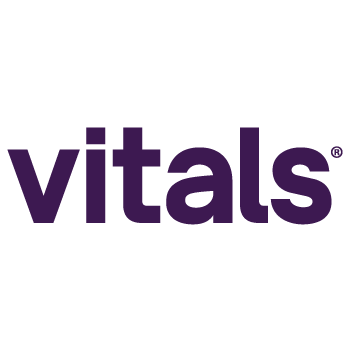 Vitals Guest
Dr Sedory performed surgery on my right knee when I was in the military at Fort Stewart GA and I can honestly say he is a wonderful surgeon and very talented. I had the pleasure of working with him for about two years and I knew I could trust him to do a good job on my knee. I highly recommend him.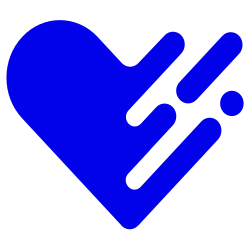 Reviewer
Very pleased with Dr. Sedory and Optim Orthpedics. Great results from my Rotator Cuff surgery. I have recommended Dr. Sedory and Optim Orthopedics to both family and friends, and would definitely use them again.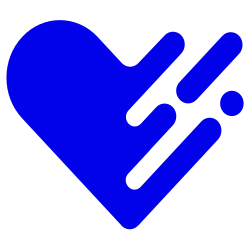 J.M. Roper
Dr. Sedory answered all my questions and explained everything to me in detail about knee replacement. He took his time and I didn't feel like I was being rush into making a decision at this time.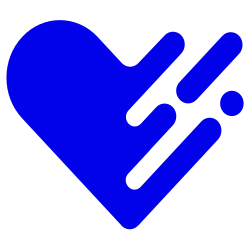 Patricia L
Dr. Sedory performed my total hip replacement. He is an amazing doctor who takes his time, listens and cares about his patients. He answers all of my questions in a way that I could understnd. It is a refreshing change to not feel like I'm being rushed out of a doctor's office. I highly recommended him.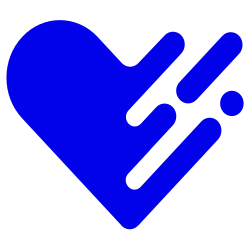 Jennifer Van Meter
Dr Sedory is great. He gave me hope when I thought chronic pain would be my new normal. He made me feel comfortable and was very knowledgeable in his expertise. I am 14 days post op left hip replacement and I feel great. Recovering well and will keep moving forward. I highly recommend Dr Sedory.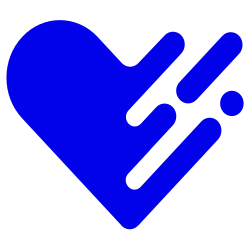 Reviewer
Repaired my shattered tibia. I had my follow up yesterday, and he not only explained what the road would be going forward, he also allowed my spouse to listen and ask questions about my recovery.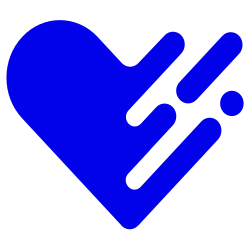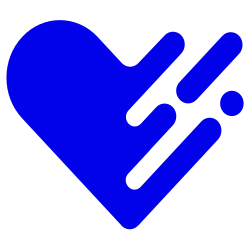 Don Wurzel
Dr Sedory operates on my shoulder. He did a wonderful job and I am recovering more quickly than expected. In every phase from initial visit to pre-op, surgery, and post-op care, he was professional, personable, communicative, and a pleasure to have as a doctor. Additionally, the staff at the Surgical Center were superb. I rate him a 10.