Don G. Aaron, MD
OPTIM ORTHOPEDICS: Sports Medicine (Knee, Hip & Shoulder)
/ 5
As healthcare providers, Optim Orthopedics are an essential business and will remain open.
My mission as an orthopedic surgeon is to ensure my patients have easy and convenient access to care at my clinic locations across Southeastern Georgia in Metter, Statesboro, and Sylvania.
In response to COVID-19 and in an effort to ensure timely and safe care for my patients, I am offering Telehealth appointments in addition to in-person clinic appointments.
Telehealth virtual visits provide you with the specialized orthopedic care you need right from the convenience and comfort of your home.
Not all patients are appropriate for a Telehealth virtual visit, so the majority of Optim Orthopedics clinics remain open for in-person care as well. We are taking extra safety precautions during this time.
At Optim Orthopedics, we take the health and well-being of our patients, our employees and providers, and everyone in the communities we serve, very seriously. We continue to closely monitor the COVID-19 (coronavirus) outbreak through the CDC, WHO, and the Georgia and South Carolina Departments of Public Health (DPH) and update our protocols to mitigate any potential impact and spread of the virus accordingly.
To book a Telehealth Virtual Visit or in-person visit, please call 912.681.2500 or use the Request Appointment button at the top of my bio.
Don G. Aaron, MD, is a board certified and fellowship trained orthopedic surgeon with Optim Orthopedics specializing in sports medicine (knee, hip and shoulder). He attended medical school at Mercer University School of Medicine where he was a member of Alpha Omega Alpha medical honor society. He then completed a five-year orthopedic residency program at the Campbell Clinic in Memphis, TN, and served as chief resident. Following residency, Dr. Aaron went on to train with renowned sports medicine specialist Dr. James Andrews at the American Sports Medicine Institute in Birmingham, AL.
Dr. Aaron serves as a team physician for nine high schools in southeast Georgia. In January 2019, he received the Warren Morris Sports Medicine Person of the Year Award from the Georgia Athletic Trainers' Association (GATA). He was nominated and recommended by several athletic training professionals from both Georgia Southern and Optim Healthcare. According to the nomination: "Known for his accessibility and willingness to help, Dr. Aaron is an excellent advocate for athletic trainers. His approach to athlete care allows ATs to reach the full potential of their practice while providing guidance and direction. Dr. Aaron –truly caring for each patient while mentoring young athletic trainers at the same time – has earned the respect and admiration of all those who benefit from his support and care in southeast Georgia.  He is the embodiment of all that the Warren Morris Sports Medicine Person of Year Award should represent."
Dr. Don Aaron, center, with Georgia Athletic Trainers' Association President Paul Higgs and GATA Honors and Awards Committee Chair Stephanie Vasquez.
Orthopedic Practice
Optim Orthopedics
Medical School
Mercer University School of Medicine (Macon, GA)
Internship
Methodist University Hospital (Memphis, TN)
Residency
Campbell Clinic (Memphis, TN)
Fellowship
American Sports Medicine Institute with Dr. James Andrews (Birmingham, AL)
Board Certification
American Board of Orthopaedic Surgery
Sports Team Physician
Bryan County High School
Jenkins County High School
Metter High School
Portal High School
Screven County High School
Southeast Bulloch High School
Statesboro High School
Swainsboro High School
Tattnall County High School
Elbow Conditions
Cubital Tunnel Syndrome
Elbow Bursitis
Growth Plate Injuries of the Elbow
Lateral Epicondylitis (Tennis Elbow)
Medial Apophysltls (little Leaguer's Elbow)
Medial Eplcondylitis (Golfer's Elbow)
Throwing Injuries of the Elbow
Ulnar Collateral Ligament Injury
Elbow Procedures
Aspiration of the Olecranon Bursa
Cubital Tunnel Release at the Elbow
Medial Ulnar Collateral Ligament Reconstruction (Tommy John Surgery)
PRP Therapy
Ulnar Nerve Transposition at the Elbow
Knee Conditions
Anterior Cruciate Ligament Tear (ACL Tear)
Baker's Cyst
Bursitis of the Knee (Pes Anserlne Bursitis)
Lateral Collateral Ligament (LCL) Injury
Medial Collateral Ligament (MCL) Injury
Meniscus Tear
Osgood-Schlatter Disease
Osteoarthritis of the Knee
Patellar Fracture
Patellar Tendinitis
Patellar Tendon Tear
Patellar Tracking Disorder
Patellofemoral Pain Syndrome
Prepatellar Bursitis (Kneecap Bursitis)
Quadriceps Tendon Tear
Shin Splints (Medial Tibial Stress Syndrome)
Knee Procedures
ACL Reconstruction (Arthrex® TightRope®)
ACL Reconstructron (Patellar Tendon Graft Technique}
ACL Reconstruction with Hamstring
Arthroscopy
Lateral Release and Medial Imbrication
Loose Body Removal (Knee)
Meniscus Repair (Arthroscopic Technique)
Mlcrofracture Drilling Procedure for Isolated Chondral Defect
MRI (Magnetic Resonance Imaging)
Partial Meniscectomy
PRP Therapy
Shoulder Conditions
Biceps Tendonitis
Bursitis of the Shoulder (Subacromial Bursitis)
Calcific Tendinitis of the Shoulder (Reactive Calcification)
Fracture of the Shoulder Socket (Glenoid Fracture)
Fractures of the Shoulder Blade (Scapula)
Glenoid Labrum Tear
Muscle Imbalance in the Shoulder
Osteoarthritis of the Shoulder
Proximal Humerus Fracture (Broken Shoulder)
Rotator Cuff Injuries
Shoulder Dislocation
Shoulder Instability
SLAP Tear (Superior Labrum from Anterior to Posterior Tear)
Suprascapular Neuropathy
Weightlifter's Shoulder (Distal Clavicular Osteolysis)
Shoulder procedures
Arthroscopic Capsular Plication
Bankart Repair
Arthroscopic capsular Release
Diagnostic Arthroscopy (Shoulder)
Electromyography (EMG)
Distal Clavicle Excision (Resection, Arthroscopic Technique)
MRI (Magnetic Resonance Imaging)
PRP Therapy
Rotator Cuff Repair (Arthroscopic)
SLAP Repair
Subacromial Decompression
Subacromial Injection
Other Conditions
Achilles Tendon Injuries
Ankle Fracture
Ankle Sprains
Bursitis of the Hip (Trochanteric Bursitis)
Finger Fracture
Ganglion Cysts or the Hand
High Ankle Sprain (Syndesmosls Ligament Injury)
Hip Fracture
lliotibial Band Syndrome (ITBS)
Muscle Strain Injuries of the Thigh
Plantar Fasciitis
Trigger Digit
Wrist Sprain
Other procedures
Carpal Tunnel Release (Open Technique)
De Quervaln's Release
Distal Radius Fracture Repair with Volar Plate
Ganglion Cyst Removal
Nerve Conduction Study (NCS)
Trigger Digit Release

Frank Hook, Back Surgery and Knee Replacement
"Today, I walk three miles every day, have minimal scarring and no pain."  Read More
Ratings/Reviews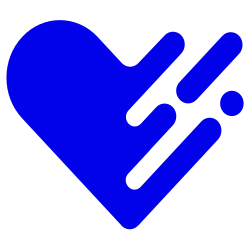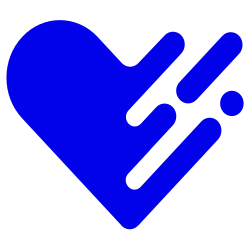 Reviewer
It was a good visit. Dr. Aaron listens and takes his time with his patients. I know he stays really busy and it's hard to get an appt. with him.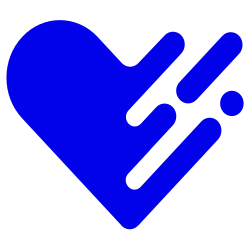 Reviewer
Dr. Aaron was very friendly and talked about all my options prior to deciding on treatment!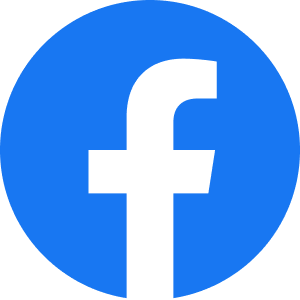 JennyJohn Bryant
Dr. Aaron has done a great job for me and went above and beyond what I would have expected in communication and care!!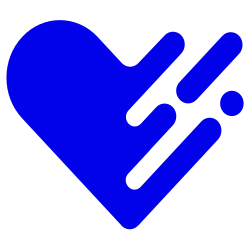 Phyllis Southward
Dr. Aaron was pleasant as always. Very good side manner. I just love him.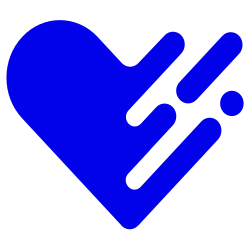 Reviewer
They are well in all that they do.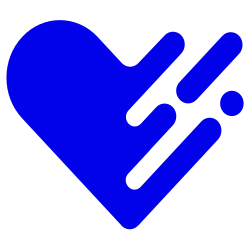 Sarah J. Owens
Dr. Aaron has a very caring, reassuring manner and makes me feel confident that I will get the best care!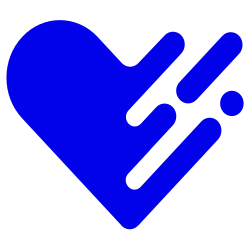 Jason
Great staff! Very nice, cordial and helpful. Didn't have to wait long to be seen by Dr. Aaron, which was also a very pleasant experience. I'm just beginning the diagnosis and treatment options for my condition, but I have full confidence in Dr. Aaron based on my initial visit!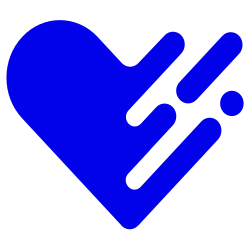 Vondesa Lee
Dr.Aaron is a very knowledgeable and skilled physician who genuinely cares about his patients. I'm grateful to have such an exceptional orthopedic surgeon in our area!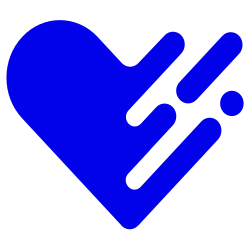 Dave Nott
Dr Aaron examined my left knee for an ongoing pain issue. As usual he listened and discussed possible courses of action. This time he suggested a new method of treatment offered by one of his colleagues. I will make an appointment and pursue this course of action. Dr Aaron does not give up until he has exhausted all possible means to help.