As healthcare providers, Optim Orthopedics are an essential business and will remain open.
My mission as an orthopedic surgeon is to ensure my patients have easy and convenient access to care at my clinic locations Hinesville, Reidsville, Richmond Hill, and Savannah, GA.
In response to COVID-19 and in an effort to ensure timely and safe care for my patients, I am offering Telehealth appointments in addition to in-person clinic appointments.
Telehealth virtual visits provide you with the specialized orthopedic care you need right from the convenience and comfort of your home.
Not all patients are appropriate for a Telehealth virtual visit, so the majority of Optim Orthopedics clinics remain open for in-person care as well. We are taking extra safety precautions during this time.
At Optim Orthopedics, we take the health and well-being of our patients, our employees and providers, and everyone in the communities we serve, very seriously. We continue to closely monitor the COVID-19 (coronavirus) outbreak through the CDC, WHO, and the Georgia and South Carolina Departments of Public Health (DPH) and update our protocols to mitigate any potential impact and spread of the virus accordingly.
To book a Telehealth Virtual Visit or in-person visit, please call 912.644.5300 or use the Request Appointment buttonat the top of my bio.
Orthopedic Practice
Optim Orthopedics
Medical School
Medical College of Georgia (Augusta, GA)
Internship
University of Kentucky (Lexington, KY)
Residency
University of Kentucky (Lexington, KY)
Fellowship
Michigan International Foot and Ankle Center (Pontiac, MI)
Board Certification
American Board of Orthopaedic Surgery
Dr. Jeffrey Goldberg knew at an early age that he wanted to help people. He has been around medicine for a long time, as both of his parents are physicians and have practiced in Savannah; one could say he was gently nudged toward the profession.
"My parents may or may not have pushed me toward this," the surgeon said with a smile. "I've been around medicine my whole life and I've always wanted to help people."
He went to Colby College in Maine and later attended the Medical College of Georgia in Augusta. It was at MCG where Goldberg was drawn to orthopedics. It was a field where he felt he was best able to make a real difference in the lives of patients.
"I like working with my hands and seeing immediate results," he said. "So, when I was doing rotations, I gravitated toward orthopedics. It was fun and again you could see results quickly."
Goldberg did his fellowship in orthopedic foot and ankle surgery in Michigan after spending five years in residency in Lexington, KY at the University of Kentucky. After spending more than 15 years up north, he returned to his home state. Since that time, he joined Optim Orthopedics.
Optim Healthcare, a collaboration between Optim Orthopedics and the physician-owned Optim Medical Center-Tattnall, offers a number of specializations including orthopedics, spine care, diagnostic, and therapeutic care. The doctors there offer top quality care in a collaborative atmosphere, which allows them to best serve their patients. Once Goldberg became familiar with the company, he was eager to come on board.
There, he specializes in foot and ankle related issues as well as general orthopedics.
"Working for Optim, I do a lot of foot and ankle: hind-foot, mid-foot, fore-foot and ankle reconstruction for arthritis and deformity," he said.
As a specialist, he can address and treat any issue with the foot or ankle, be it trauma or a deformity from birth or something newly acquired.
"Pretty much any issue with the foot or ankle, a fracture or trauma, chronic pain from a prior injury, or deformity that's causing them pain," Goldberg clarified.
However, as with the other doctors at Optim, he is committed to approaching each case individually. Goldberg typically opts for the least invasive method of treatment, such as non-operative measures, before jumping into surgery.
"Sometimes surgery is the only option, such as in the case of trauma," he said. "However, for elective procedures, I like to consider physical therapy, medications, braces, casting, or injections. I believe it's important to explore every option to see if we can make the problem better without surgery."
It is an approach that he would prefer if the tables were turned, he notes.
"I think that's important … I would want to know that everything else was tried before going to surgery," he said. "You want to have trust in your doctor and know that they tried everything. I think that's morally responsible."
Goldberg also stressed the importance of taking care of your feet.
"I think its important to seek treatment for any issue you may be having with your foot or ankle early, as not addressing this could lead to problems with gait and balance, which is something I see every day having an effect on patients' knees, hips, and back."
Another key component is Optim's ambulatory surgery center in Savannah. Goldberg says that allows the surgeons to operate in the best possible outpatient surgery environment.
"It allows us to get things done efficiently, with a lower risk of infection," he said. "People have a better experience there."
That's the goal for all doctors working within the Optim system. Especially for Goldberg, who grew up in the region, it's critically important to offer top quality care to those he treats.
While he dedicates his days to helping patients, his free time is filled with family.
"I have a wife and two young children; an 11-month-old boy and a three-year-old girl. I love spending time with them," he said.
"And I love being on the water fishing, so that's my biggest hobby."
Goldberg is grateful for his family, as well as getting back to his roots. He is also thankful for the opportunity to offer care to those in his community.
"I'm really glad to be back in south coastal Georgia, taking care of the people I was around when I grew up," he said. "It's good to be home."
Foot and Ankle arthritis
Posterior tibialis tendonitis/flatfoot deformity
Cavovarus or high arch foot
Foot and ankle fractures/trauma
Ankle impingement and instability
Talus osteochondral lesions
Achilles tear/tendonitis/contracture
Haglund's deformity
Peroneal tendon tears / subluxing tendon
Foot drop
Spastic equinovarus
Bunion/bunionette
Hammer/claw/mallet toe
Plantar fasciitis
Ankle arthroscopy
Ankle fusion
Ankle replacement
Lateral ankle ligament repair/reconstruction
Haglund's resection
Achilles tendon repair
Achilles lengthening
Peroneal tendon repair/reconstruction
Tarsal tunnel release
Triple arthrodesis
Flatfoot reconstruction
Cavovarus foot reconstruction
Midfoot fusion/arthrodesis
Chevron osteotomy
Lapidus procedure
Hammertoe correction
Open reduction and internal fixation of foot/ankle fractures
Ratings/Reviews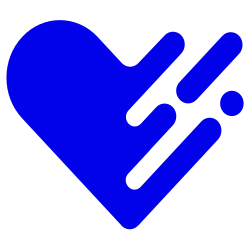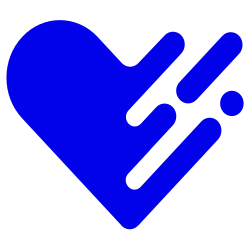 Gail
Dr.Goldberg was professional and precise. He explained the two options I had and the one he would recommend first. We agreed that trying the simpler option first was best. He had a welcoming attitude and I felt as if he was truly seeing me, not just another patient.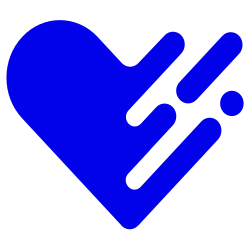 Lynn
I had my carpal and cubital tunnel surgery done by this doctor in May 2020. My hand has quit going to sleep and feeling numb and I have quit dropping things. I can actually sleep which is amazing! I appreciate what he did for me so much he just does not know how much it has helped. He is going to do the hammertoe surgery on four of my toes to make it to where I can walk without losing my balance. I don't do it often but it's enough to where it's an issue. I'm looking forward to having him fix them within the next three weeks and expect this Surgery to go as well. Dr. Goldberg is a very good doctor and I trust him. His staff is wonderful. Any other issues I have I will go to this doctor to fix it.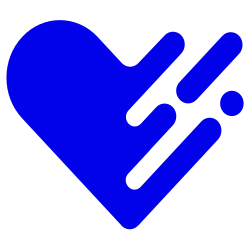 Reviewer
Was very kind and professional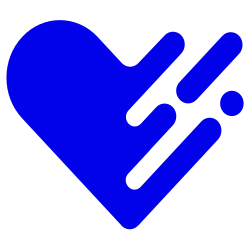 Don
Clear information and outlined options. Good wait time. Straight to the point.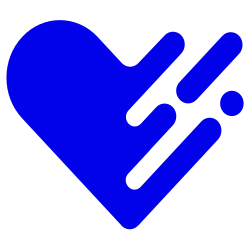 cynthia e etz
I really appreciate them peeing so much on time. I also heard that doctor Goldberg will recycle to self-pay patients some of the medical equipment that we used to no longer need. I think that is very important in today's world I look forward to bringing back the boots.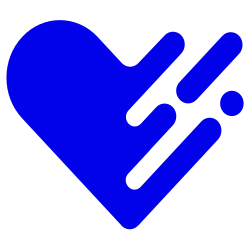 Reviewer
I love this dr . I'm just having a very hard time with my injury and having to work as a store manager at a retail company and with my restrictions I can't do my job at all. I just wish we could have come up with a way I could actually perform my duties and heal in the process! I feel as if the boot in really hurting my toe due to it be broken and maybe a walking cast or something else could help me get back to work and perform instead of having to put pressure on my foot where it isn't helping the pain and toenail for sure heal and the pain be gone .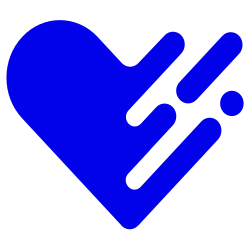 Reviewer
Polite, excellent bedside manner and thorough!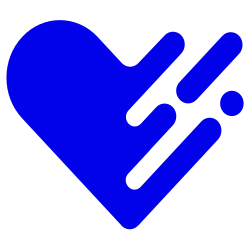 Marjorie E.S. Bush
I am continuing to heal from my mid foot fusion surgery. The pain level three days after surgery was much better than before. I am thankful to God for leading me to Dr. Goldberg.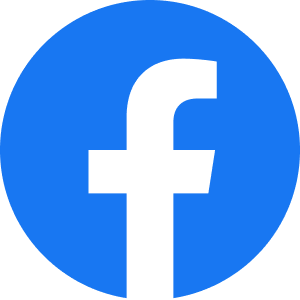 Karla Smith Oldham
I broke my ankle in 2 places on Monday night. My sons took me to Optim Orthopedic Urgent Care on Tuesday morning. My wait was short which was wonderful because I was in excruciating pain. The staff was wonderful and very caring and supportive which I so appreciated due to my pain level and condition. Then the best part of my visit, I met Dr. Jeffrey Goldberg. I couldn't have asked for a caregiver to be more knowledgeable and in such a caring way. He answered my questions in a way that made me understand and feel that he really cared for his patients. You don't see that often. It's not that physicians don't care or that they aren't knowledgeable , it's that sometimes they have a tough time making patients feel that way. I had surgery yesterday afternoon at St. Joseph's. The staff in Day Surgery had only the best and very positive comments about Dr. Goldberg. Everything went very smooth and he came in after and explained the procedure and what was to come. I can't say enough about about my unfortunate experience but all of the caregivers, especially Dr. Goldberg, made my experience as stress free as possible. I would highly and without any reservation recommend Optim Orthopedics and Dr. Jeffrey Goldberg for your Foot and Ankle needs. Karla Oldham