John George, MD
OPTIM ORTHOPEDICS: Sports Medicine (Knee, Hip & Shoulder)
/ 5
John P. George, MD, has spent years building invaluable experience in treating sports related injuries. From rotator cuff repair to ACL tears, Dr. George and his team have the knowledge to ensure your injuries are treated with the latest proven techniques.
Specialties/Conditions
Orthopedic Sports Medicine
Arthroscopy in Knees
Reconstruction in Knees
Reconstruction in Shoulders
Total Joint Replacement
Orthopedic Practice
Optim Orthopedics
Medical School
Medical College of Georgia (Augusta, GA)
Internship
Georgia Baptist Medical Center (Atlanta, GA)
Residency
St. Vincent's Hospital & Medical Center (New York, NY)
Shriner's Hospital for Crippled Children (Philadelphia, PA)
Memorial Sloan Kettering Cancer Center (New York, NY)
Fellowship
Alabama Sports Medicine (Birmingham, AL)
New England Baptist Hospital (Boston, MA)
Board Certification
American Board of Orthopaedic Surgery
Knee
Anterior Cruciate Ligament (ACL) Injuries in Women
Anterior Cruciate Ligament Tear (ACL Tear)
Avascular Necrosis (Osteonecrosis) of the Knee
Baker's Cyst
Bursitis of the Knee (Pes Anserine Bursitis)
Complex Regional Pain Syndrome (CRPS)
Deep Vein Thrombosis (DVT)
Fractures of the Tibial Spine
Hamstring Muscle Injuries
Iliotibial Band Syndrome (ITBS)
Lateral Collateral Ligament (LCL) Injury
Medial Collateral Ligament (MCL) Injury
Meniscus Tear
Osgood-Schlatter Disease
Osteoarthritis of the Knee
Osteochondritis Dissecans of the Knee
Osteomyelitis
Patellar Fracture
Patellar Tendinitis
Patellar Tendon Tear
Patellar Tracking Disorder
Patellofemoral Pain Syndrome
Posterior Cruciate Ligament (PCL) Injuries
Prepatellar Bursitis (Kneecap Bursitis)
Quadriceps Tendon Tear
Septic Arthritis (of the Knee)
Shin Splints (Medial Tibial Stress Syndrome)
Supracondylar Femoral Fracture
Tibial Fractures
Tibial Plateau Fracture
Shoulder
Acromioclavicular (AC) Joint Arthritis
Biceps Tendon Tear (at the Shoulder)
Biceps Tendonitis
Burners and Stingers
Bursitis of the Shoulder (Subacromial Bursitis)
Calcific Tendinitis of the Shoulder (Degenerative Calcification)
Calcific Tendinitis of the Shoulder (Reactive Calcification)
Clavicle Fracture (Broken Collarbone)
Fracture of the Shoulder Socket (Glenoid Fracture)
Fractures of the Greater Tuberosity
Fractures of the Shoulder Blade (Scapula)
Frozen Shoulder (Adhesive Capsulitis)
Glenoid Labrum Tear
Hill-Sachs Lesion
Muscle Imbalance in the Shoulder
Muscle Strain of the Upper Back (Trapezius Strain)
Osteoarthritis of the Shoulder
Osteomyelitis
Proximal Humerus Fracture (Broken Shoulder)
Rheumatoid Arthritis (RA) of the Shoulder
Rotator Cuff Injuries
Rotator Cuff Tear
Shoulder Dislocation
Shoulder Impingement Syndrome
Shoulder Instability
Shoulder Separation
SLAP Tear (Superior Labrum from Anterior to Posterior Tear)
Snapping Scapula Syndrome
Suprascapular Neuropathy
Thoracic Outlet Syndrome
Weightlifter's Shoulder (Distal Clavicular Osteolysis)
Winged Scapula
Knee
ACL Reconstruction with Hamstring
Arthrosurface
Autologous Chondrocyte Transplantation
Cartilage Repair (Bologic patch)
Cartilage Repair, Arthroscopically Assisted
Cartilage Repair, Open Incision
Cold Laser Therapy
Fluroscopic Guided Steroid Injection
Genicular Nerve Ablation
Genicular Nerve Block
Meniscal Transplant
OATS Cartilage Repair
OrthoGlide Medial Knee Implant
Stem Cell Therapy
Total Knee Replacement (Encore 3DKnee™)
Total Knee Replacement – Uncemented
Total Knee Replacement – Wright
Ultrasound-Guided Injection
Uni Knee Resurfacing (Encore EPIK®)
Uni Knee Resurfacing (UniSpacer®)
Uni Knee Resurfacing (Wright Onlay)
Unicondylar Knee Resurfacing
Shoulder
Absorbable Antibiotic Bead Treatment for Osteomyelitis
Cold Laser Therapy
Mini-Open Rotator Cuff Repair
Ultrasound-Guided Injections
Hand & Elbow
Carpal Tunnel Release
De Quervain's Release
Trigger Digit Release
Ashlee Griffith, Knee Surgery
I tore my meniscus while participating in cheerleading and gymnastics. The tear realigned itself in my knee, so it was not visible in the MRI. After a few months of physical therapy and no progress with my knee, Dr. John P. George decided to perform arthroscopic surgery on my knee to see what exactly was going on. A surgery scheduled for thirty minutes turned into a three-hour surgery, as Dr. George discovered my meniscus was actually three-fourths of the way torn! Because I was only fourteen years old, Dr. George and my parents decided to repair my meniscus and see what parts would allow themselves to reattach rather than remove the entire meniscus. Although this resulted in a much longer recovery period and a lot more physical therapy, Dr. George was able to save over two-thirds of my torn meniscus! Thanks to Dr. George's incredible care, I am much less likely to experience long-term problems with my knee.  Read More
---
Daniel Shuman
I am a native of Reidsville; my wife and I have lived in Reidsville now for 48 years and I have been the District 2 County Commissioner for 12 years. When Tattnall hospital was about to close several years back, people were very concerned that they would have to travel very far to receive a high level of medical care. Savannah being about 70 miles away is a good distance from us and it was going to be a very difficult transition to make. Over the last couple of years, since Optim purchased the hospital here in Reidsville, I have seen an upswing in our entire community. Not only has it increased our local economy for jobs but it has literally brought our county together.  Read More
---
Janis Truelove, Total Knee Replacement
Janis, like millions of Americans across the country had a total knee replacement last year. But, what's unique about her story is that she was the first patient to have an outpatient Total Joint Replacement performed at the Optim Surgery Center in Savannah, by John P. George, MD. She saw the benefits of having it done as an outpatient surgery and was excited to get her life back.
Janis Truelove, a Savannah native, has always enjoyed spending time with her husband and grandchildren. However, for years, she had pain and arthritis in both of her knees that held her back on doing things with her family and also being 100% independent. When her left knee became too painful to walk on she decided to make an appointment to see John P. George, MD. Janis, like many people had been dealing with the pain on her own, but she was at her limit.  Read More
---
Tom Avret, Knee Replacement & Arthroscopy
I have recommended Optim to a lot of people, and will continue to do so. All I have is praise for my care with Optim Healthcare.
I have had problems with my knee since I was a senior in high school back in 1955 and I had to finally get surgery three years later when it compounded, at the old University Hospital in Augusta.  Years later, I had knee arthroscopy done on the other knee by John George, MD at St. Joseph's Candler. He did such a great job and I have not had any problems with that knee for over 15 years. Unfortunately, four years ago the knee that I had my first surgery on back in 1958 starting acting up again. It was extremely painful and so I decided to go back to see Dr. George. We decided that a total knee replacement was necessary, so he performed my surgery at Optim Medical Center-Tattnall.  Read More
---
Locations
210 East DeRenne Avenue
Savannah, GA 31405

210 East DeRenne Ave.
Savannah, GA 31405
Ratings/Reviews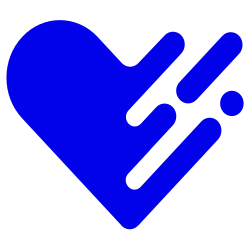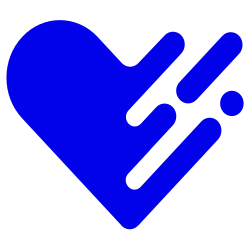 Patricia A. Williams
My recent visit was because I was having a small amount of pain along the inner side of my left knee. Dr George did a Total left Knee Replacement on June 2014. Dr George ordered xray views of the left knee area. After thoroughly examining my knee and the xrays, Dr George determined that the knee prosthesis was intact and doing well. Previously I had bursitis along the inner side of the knee. Dr George encouraged me to start back using the Diclofenac gel on the sore area 4x daily as before.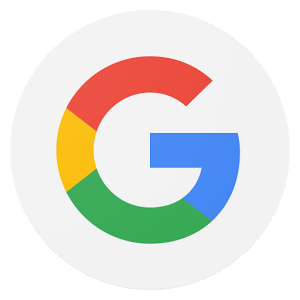 Irvin Jenkins
Dr. George has taken good care of me. I am very satisfied with him. You can't ask for a better caring person. Thanks Dr. George.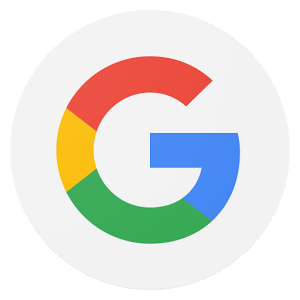 Richard Ralls
All staff exceptional; very well skilled in personal interaction with their patients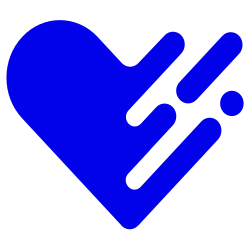 Gerald Poole
I really felt like Dr. George was very through and spent a lot of time with me. I will be taking all my needs to him.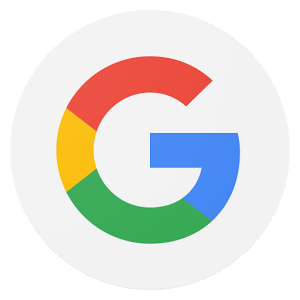 Liddy Stansbury
I was extremely impressed because it didn't take long for the dr to c me ! The nurse was excellent and having my xrays were easy .. dr George was awesome he gave me hope on getting mobility back I haven't had in years ... he also said they want give up on me like my last experiences with other drs in my life ..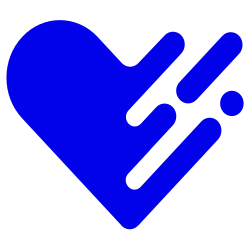 Judy S.
Dr. George will tell you straight forward without confusing you. He is compassionate, kind and caring. He has done excellent in caring for my orthopedic needs.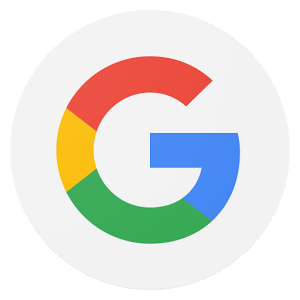 Kay Powell
Very nice and informative.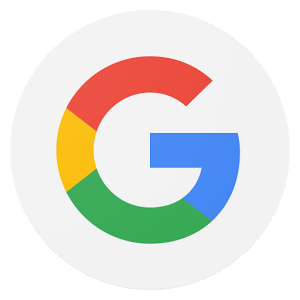 G. Swindell Sr.
Dr. George and staff are exceptional! Thanks Doc.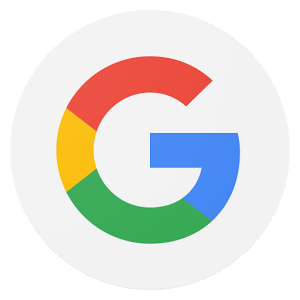 Betty Jackson
Every one very friendly and professional.