Orthopedic Practice
Optim Orthopedics
Medical School
West Virginia School of Medicine
Morgantown, WV, 2008
Residency
Department of Orthopaedic Surgery
The Ohio State University, Columbus, OH, 2013
Fellowship
Adult Hip and Knee Reconstruction Fellowship
Rush University, Chicago, IL, 2014
Board Certification
American Board of Orthopaedic Surgery
Jonathan Christy, MD, is a specialist in hip and knee replacement and reconstruction, employing the most current treatments to alleviate pain and restore his patients to an active lifestyle.
Dr. Christy completed his fellowship in adult hip and knee reconstruction at the world-renowned Midwest Orthopaedics at Rush University in Chicago. During his fellowship, Dr. Christy trained with many pioneers in the field of total joint replacement. He mastered the most current techniques in minimally invasive hip- and knee-replacement surgery, quadriceps sparing techniques for knee replacement, partial-knee replacement, minimally invasive anterior hip replacement, complex revision procedures for hip and knee replacement and multimodal pain management strategies that promote a faster recovery.
Graduating Summa Cum Laude with a 4.0 GPA from West Virginia University in 2004 with  B.S. in Biochemistry. He also played Division I soccer while at WVU during his undergraduate studies. Dr. Christy remained in Morgantown, WV for another 4 years, attending West Virginia University School of Medicine. While in medical school he was inducted into the prestigious medical society Alpha Omega Alpha (AOA) as well as graduating with honors. Dr. Christy went on to complete his orthopaedic residency at The Ohio State University in Columbus, OH. In his final year, he was selected as the Chief Resident for the Department of Orthopaedic Surgery. During his tenure, Dr. Christy published multiple articles in peer reviewed orthopaedic journals and has presented his research regionally and nationally.
Dr. Christy is licensed in both Georgia and South Carolina with operating credentials at Saint Joseph's, Candler, Optim Medical Center-Tattnall, and Memorial Medical Center. He sees patients at the Savannah, Hinesville, and Brunswick, GA, as well as, Bluffton, SC offices of Optim Orthopedics.
He and his wife, Jennifer, have two children. Jennifer is a dentist and is currently practicing in Savannah, GA with Aspen Dental. In his free time, Dr. Christy enjoys being with family and friends, is dedicated to fitness and daily exercise, and participates in a variety of outdoor activities.
Dr. Christy's Team
Gina Soule, PA
Alicia Callaway, MA
Conditions
Avascular Necrosis (Osteonecrosis) of the Hip
Bursitis of the Hip (Trochanteric Bursitis)
Femoroacetabular Impingement (FAI)
Osteoarthritis of the Hip
Procedures
Core Decompression for Avascular Necrosis of the Hip
Total Hip Replacement
Total Hip Replacement, Anterior Approach
Conditions
Avascular Necrosis (Osteonecrosis) of the Knee
Meniscus Tear
Osteoarthritis of the Knee
Patellofemoral Pain Syndrome
Procedures
Arthroscopic Chondroplasty
Autologous Chondrocyte Transplantation
Cartilage Repair (Biologic Patch with Chondrocyte Transplantation)
Cartilage Repair, Arthroscopically-Assisted Technique (Zimmer® DeNovo® NT Natural Tissue Graft)
Cartilage Repair, Open Incision Technique (Zimmer® DeNovo® NT Natural Tissue Graft)
Meniscus Repair (Arthroscopic Technique)
Microfracture Drilling Procedure for Isolated Chondral Defect
Mini Incision Total Knee Replacement
Multimodal Anesthesia and Pain Control
OATS Cartilage Repair Surgery
Partial Knee Replacement (using OXFORD® implant)
Partial Meniscectomy
Patellofemoral Replacement
Total Knee Replacement
Viscosupplementation for Arthritis of the Knee
Stem Cell Therapy
Avascular Necrosis of the Hip
Hip Pain
Knee Pain
Shoulder Pain
GENERAL QUESTIONS:
How do I make an appointment?
Simply call us at 912-651-8826 during our working hours or you can request an appointment online.
Do I need a referral to make an appointment?
Most medical specialists will accept only referred patients. This is mainly to try to ensure that the specialist you are seeing is appropriate for you and your condition. Check with your insurance company to see if a referral is necessary.
What to bring for your initial consultation
For your initial consultation you will need to bring a referral letter from your physician if necessary. Here is check list for your initial consultation:
Driver's License or a valid ID
Insurance information
Referral Letter (if required)
Reports, X-rays, MRIs, CT scans etc. and any other relevant information
List of medications (if any)
We encourage you to come to your initial consultation with a written list of questions to ensure you don't forget to ask them when you are seeing the doctor.
Are my medical records kept private and confidential?
Your medical file is handled with the utmost respect for your privacy. Our staff is bound by strict confidentiality requirements as a condition of employment regarding your medical records. We will not release the contents of your medical file without your consent.
How long do I need time off work after the surgery?
The post-operative recovery period varies based on the particular surgery. Generally it is recommended patients take two weeks off work to recover from any surgery and to resume light duty following resumption of work. Your surgeon will give you specific instructions to follow for a successful recovery.
How long before I can resume driving?
You should wait at least one week before driving after surgery. The effects of anaesthetic and surgery can affect judgment and reflexes during the first week following your surgery. Your surgeon will provide more specifics for your particular situation.
When can I resume exercise?
Your doctor will instruct you about post-treatment exercises – the type and the duration to be followed. You may be referred to a physical therapist to help with strengthening and range of motion exercises following surgery.
How do I contact after hours?
There will be a point of contact 24 hours a day for any concerns you may have. You will be provided with contact details following your treatment.
---
MEDICAL QUESTIONS:
What are the non-surgical treatment options?
The non-surgical treatment options include rest, medications including analgesics and antibiotics, injections, and physical/occupational therapy.
Will physical therapy be required after surgery?
Getting full range of motion, strength, and flexibility back after surgery usually takes time. That is where pre-operative exercise, education, and post-operative physical therapy programs come in – to ensure you are physically and emotionally prepared for surgery and to maximize your recovery after surgery.
What are the risks associated with surgery?
As with any surgery, risks include reactions to anaesthesia, bleeding, infection, stiffness and nerve damage. Your doctor will discuss the risks associated with your specific procedure.
When can I return to daily activities?
This varies depending on the type of procedure undergone, and can range from a few days to a few months. Return to all activities, sports and exercise can take up to four to six months. Your doctor will advise you depending on your particular health condition.
What can happen if surgery is avoided?
Some complications of not undergoing an orthopaedic surgery for your condition include pain, loss of joint motion, joint weakness, numbness and an early onset of arthritis.
What are the most common injuries?
The most common orthopaedic injuries are sprains and strains, fractures, and dislocations. Injuries can occur when playing indoor or outdoor sports or while exercising. Sports injuries can result from accidents, inadequate training, improper use of protective devices, or insufficient stretching or warm-up exercises.
Technology
Lipogems

Lipogems is a cutting edge technology that gently processes and uses your body's own fat tissue to cushion and support areas of injury or damage as your body heals itself. The fat is taken from the stomach, "love handles" or thigh areas using a local anesthetic to numb the area. Lipogems uses an FDA approved device that rinses and cleans the inflammatory oils and blood from the patient's harvested fat and keeps the natural and beneficial properties of the fat tissue.

Mako™ Robotic-Arm Assisted Surgery

Optim Surgery Center is the first in the Savannah area to offer Mako robotic-arm assisted joint replacement procedures. This advanced technology allows our surgeons to perform partial knee and total hip replacement surgeries that are safer, more precise, and personally customized just for you with one specific goal in mind. To get you back to you. Listen to Orthopedic Surgeon
Ratings/Reviews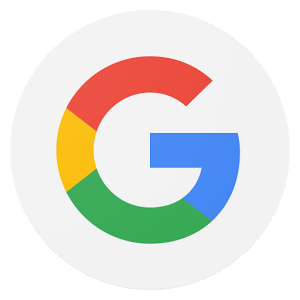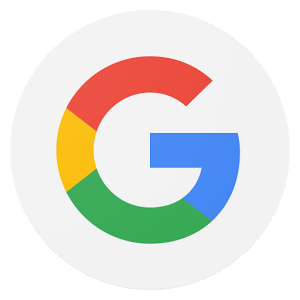 Ralph Rahn
I couldn't be more proud of Dr. Christy , Alicia and the Optim staff. They are always willing to answer any questions or concerns. They did my right knee replacement surgery on 10-22-2019. On 11-22-2019 we will be discussing the left knee replacement surgery. Great folks Theron Rahn 11-06-2019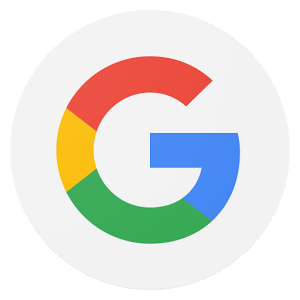 virginia Jennings
I thought he was extremely personable, had excellent bedside manner had new techniques and very very thorough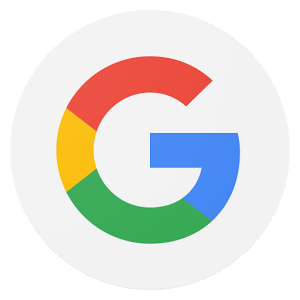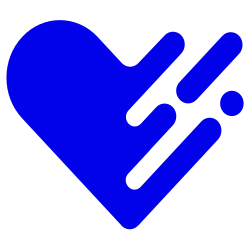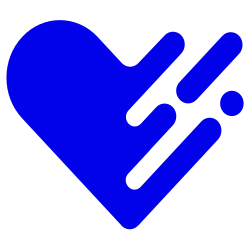 Reviewer
Dr. Christy shared with me all of my high risks since I am 83, have extremely thin skin, and this was a revision of a knee replacement 14 years ago. I was in so much pain I could not get comfortable at night sleeping. My daughter did some checking and was told by individuals that were not associated with Optim that if anyone could successfully complete my surgery it was Dr. Christy. By the grace of God using Dr. Christy's skill my physical therapist told me on the first visit after leaving the hospital I sm at 117 and the want me to be 120. I highly recommend Dr. Christy.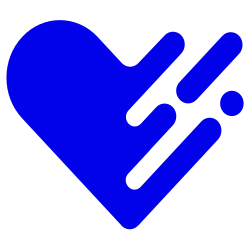 Steve Beretta
Dr Christy and his staff put me at ease and took care of all the details needed with my work and insurance. All I had to do was show up. Every thing was explained on what I needed to do before and after surgery, the hospital was also incredible in their care. Dr Cristy's assistant Alicia was also super!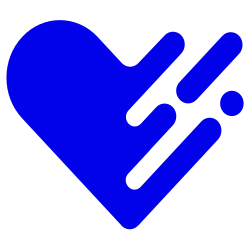 Pam Marshall
So far so good. This review is after one visit in the new Bluffton office. I am impressed. Friendly and knowledgeable. I knew I needed a replacement and he did not try to convince me otherwise or try to convince me to try PT and steroid injections. I will review again after the replacement.