Orthopedic Practice
Optim Orthopedics
Medical School
Medical College of Georgia (Augusta, GA)
Internship
University of Mississippi Medical Center (Jackson, MS)
Residency
University of Mississippi Medical Center (Jackson, MS)
Fellowship
Institute for Bone and Joint Disorders (Phoenix, AZ)
Board Certification
American Board of Orthopedic Surgery
Hip & Thigh
Avascular Necrosis (Osteonecrosis) of the Hip
Femoroacetabular Impingement (FAI)
Hip Fracture
Osteoarthritis of the Hip
Knee
Osteoarthritis of the Knee
Patellar Fracture
Patellar Tendinitis
Patellar Tendon Tear
Patellofemoral Pain Syndrome
Prepatellar Bursitis (Kneecap Bursitis)
Quadriceps Tendon Tear
Septic Arthritis (of the Knee)
Supracondylar Femoral Fracture
Tibial Fractures
Hip & Thigh
Arthroscopy
Core Decompression for Avascular Necrosis of the Hip
Revision Hip with Allograft
Revision Hip Surgery
Total Hip Replacement
Total Hip Replacement, Anterior Approach
Knee
Arthroscopy
Arthroscopic Chondroplasty
Arthrosurface® HemiCAP® Resurfacing
Bone Cement Injection
Loose Body Removal (Knee)
Mini Incision Total Knee Replacement
OATS Cartilage Repair Surgery
Patellofemoral Replacement
Revision Knee Surgery
Revision Knee with Tibial Tubercle Osteotomy
Tibial Osteotomy with Open Wedge
Total Knee Replacement
Unicondylar Knee Resurfacing
Pre-op is a shortened word meaning before operation or surgery. Your pre-op appointment at the hospital or surgery center is necessary in order for you to have your surgery as scheduled by your doctor. Please plan to arrive on time and be with us for a minimum of one hour.
During this visit, we will discuss your pre-operative instructions, including medicines you should and should not take on the morning of surgery. We will also answer any questions you or your family may have about anesthesia or about what to expect on the day of your surgery.
This appointment will include your hospital registration, a nursing evaluation, and any lab testing (including blood work, EKG, urine test and chest x-ray) that may be necessary before your surgery. On this day, you may eat and take medicines as usual, unless otherwise instructed by your doctor. You should wear loose clothing. For this appointment please bring the following:
All of your current prescription bottles or a detailed list indicating name, dose, and how often you take it.
Insurance card and picture ID
A copy of your Advance Directives, Durable Power of Attorney for Healthcare, or a Living Will if you have these documents.
If you have a pacemaker, please bring the ID card you were given when it was inserted. Anesthesia needs to know the name of the device, when it was inserted, and when you had your last evaluation for the pacemaker.
Be sure to let us know if you have had any blood work within the last 30 days; an EKG within the last 6 months; a chest X-ray within the past year; any recent pulmonary function tests; and any heart catheterizations within the past 5 years. Your pre-op appointment will be more efficient if you bring a copy of these test results with you.
You may also have a pre-op appointment in the clinic setting with Dr Woo and his team for any last minute questions.
1. DO NOT eat or drink anything after midnight the day of your surgery. If you do eat or drink anything your surgery will be cancelled.
2. Stop taking 1 week before surgery: blood thinner (Aspirin, Coumadin, Plavix, Eliquis) or anti-inflammatory (Advil, Aleve, Naprosyn, Mobic, Motrin, Ibuprofen, Celebrex). Stop taking 10 days prior to surgery: Adderall, Vyvance, Ritalin, Focalin, Dexodrlne, Concerta, Strattera (any medication that is classified as an amphetamine). Adipex needs to be stopped 15 days prior to surgery. If you have any questions about any other medications, please call the office. It is best if you stop smoking 1-3 weeks before and after surgery, as smoking delays healing.
3. You need to bring all medications to the hospital or surgery center.
4. If you our having Inpatient Surgery, you will be in the hospital for 1-2 days after surgery.
5. You will start physical therapy while in the hospital or at the Optim Surgery Center and continue for a few weeks once you are discharged.
6. You will be on a blood thinner for 2 weeks after your surgery. You will be given Eliquis 2.5mg twice a day for 14 days or instructed to take low dose aspirin (81 mg) twice a day when you get home from the hospital. This may vary depending on your medication history. Dr. Woo will make the adjustment accordingly.
7. You will be given compression stockings when you leave the hospital / surgery center. These help decrease the chance of having a blood clot. You need to wear these on your surgical leg all the time until you return for your post-operative visit.
8. It is okay to shower after your surgery. A waterproof dressing will be put on your incision the day of surgery, which needs to stay on for 1 week (7 days). You will be sent home with another dressing and instructions on how change it on day 7. This bandage will stay on until your post-operative appointment. Do not soak in a tub.
9. It is our office policy to not refill medications after hours or on the weekends. If you need a refill on your pain medication please call our office during regular business hours M-F 8:30am-5:00pm. Your medication might change with each refill. Dr. Woo will make adjustments to your medications accordingly. Please give us a 2 day notice before you run out of your medication. Dr. Woo is not in the office every day and all narcotic pain medications must be a written prescription. You will have to come to the office to pick this prescription up. We will call you and let you know when your narcotic pain medication is available for pick up. You should not get pain medications from another doctor while under Dr. Woo's care. If you do then we will not refill any more pain medications.
10. It is normal not to have a bowel movement for a few days after surgery. Occasionally the strong pain medications can cause you to continue to have stomach issues post operatively. If you start to have discomfort we recommend that you purchase an over the counter stool softener, magnesium citrate and drink lots of water. If you don't have relief after a few days of using these products please contact the office.
11. If you have any dental problems such as an infection or need any dental work, please have this taken care of before having your joint replaced. lt is recommended that you do not have any dental work done for at least 8 weeks after your surgery, this includes cleaning.
12. All total joints will have to pre-medicate with an antibiotic before having any dental work or cleaning. You will have to do this for the rest of your life to prevent infection. Please contact the office for a prescription.
Nancy Evans, Two Total Knee Replacements
Nancy Evans is happy to be ringing in the New Year pain-free. One year ago, she was suffering from extreme pain in her left knee, which kept her from enjoying everything from her favorite pastimes, like golfing, to everyday activities like being able to walk up and down the stairs at her home.
This year, Nancy is back to the golf course and able to enjoy life as a retiree on Skidaway Island. Nancy moved to the area with her husband from Cincinnati, Ohio, where she worked as a nurse.
Nancy's first encounter with Optim Orthopedics was about eight years ago when she contacted Kent Woo, MD. At the time, she was having some pain in her right knee and underwent a joint replacement with Dr. Woo, who informed her that she would likely also suffer problems with her left knee in the future and may need another replacement.  Read More
---
Robert Smith, Osteoarthritis of the Knees
I had been suffering, and that is indeed the word, from osteoarthritis in my knees for the past several years. During the past year, however, the condition in my left knee had deteriorated to the point where my daily activities were being adversely impacted by severe chronic pain and a loss of mobility. Golf, my favorite recreational activity, became a difficult endeavor even on the best of days, walking any distance at all was out of the question and even ascending or descending one flight of stairs required an inordinate amount of time, effort and pain. I finally came to the realization that my quality of life necessitated surgical intervention and once I arrived at that point, I began researching the orthopedic practices and surgeons in Savannah. In reading through the material available on the Optim Healthcare website, I noticed and was impressed by the fact that Optim Orthopedics was staffed by several surgeons who specialized in total knee replacements, a prerequisite for me going forward.  Read More
---
Victoria Skinner, Chronic Pain in Both Knees
For several years I had been living with pain in both of my knees. My doctor had tried different oral medications and injections it would be very short term relief if any. Not to mention the fortune I've spent in over the counter pain relief remedies. Last year the pain became unbearable and I knew I needed to see an orthopedic doctor.
Two years ago my husband, Charles, had a hip replacement done by Dr. Whelan. As boys they had been neighborhood friends. So we asked him and his staff which doctor to see regarding my knees. Dr. Kent Woo was highly recommended not only by a colleague but several of our friends were patients and sang his praises.  Read More
---
Daniel Corrieri, Partial Interior Knee Replacement
I have been suffering from degenerative osteoarthritis in my knees for several years. The left one had become so bad that I could not walk 100 feet without it swelling. The pain would often keep me up at night and my quality of life was severely affected. In March 2013, I saw Dr. Woo who reviewed my records and recommended a partial interior knee replacement. He explained the procedure and was compassionate to my concerns. I had the surgery on April 22, 2013 at the Optim Surgery Center in Savannah. I was back home by noon that day. I found the level of care by the entire staff in the surgery center to be better than I have had in the big hospitals.  Read More
---
Frances Carter, Knee Surgeries
I have had issues with my right knee for the last 30 years and with my left knee for about 15 years. I finally decided it was time to have them looked at by a specialist, because I couldn't bear the pain any longer. I began my search for an orthopedic surgeon and through some friends and employees of Optim, I consistently heard that Kent Woo, MD was the person to see about my knees. Read More
---
Hank Barry, Double Bilateral Total Knee Arthroplasty
Meet Hank Barry. Hank loves hiking, camping and fishing, but it has been four years since the last time he took the boat out. He found himself scheduling vacations where he would not have to walk or stand for long periods of time. He moved from working in the field as an RN to a desk job because he was worried that if he needed to kneel to administer CPR his knees would not allow him to do so.
Hank played football and wrestled in high school and underwent two knee surgeries before college. He always knew the day would come when he would finally undergo a total knee replacement, but Hank, like most, found reasons to put it off…..until he met Dr. Kent Woo of Optim Orthopedics.  Read More
---
Dr. Keith Housman, Bilateral Knee Replacement
Meet Keith Housman, MD. Boston native, Dr. Housman is an Anesthesiologist at Memorial in Savannah, GA. He's always been an athlete at heart—loved running and skiing. About 15 years ago, Dr. Housman starting experiencing some pain in his knees when he ran. He knew he had progressive degeneration in both knees, but as most athletes would do, he continued to be active through the pain.
He met Dr. Woo several years ago and became a patient of his 12 years ago. Dr. Housman had a few procedures (Arthroscopy and Meniscectomy) with Dr. Woo early on to address the degeneration in his knees.   Read More
---
Martha Walden, Total Knee Replacement
I have had knee problems for the past 5 years, and had actually had my left knee replaced about 4 years ago by Dr. Dewberry. A couple of years after that, I started to develop fluid around my right knee which caused me to have excruciating pain. Knowing my health, I was aware that my blood sugar was unusually high and I was sure that was the cause of the fluid around my knee. I decided to go in for another visit to see if there was anything that could be done for my right knee. I had learned that Dr. Dewberry had retired and was referred to Dr. Woo. Since I had such a good experience with my first surgery, I had full confidence in Optim's group of doctors. I had heard great things about Dr. Woo and was certain that he would be a great fit for my next surgery.  Read More
---
Ratings/Reviews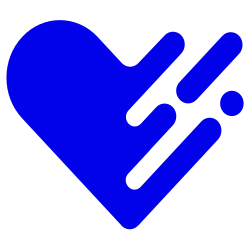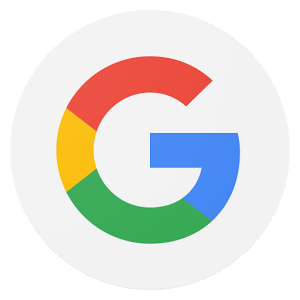 Marsha Carlson
Very professional, helpful, and positive.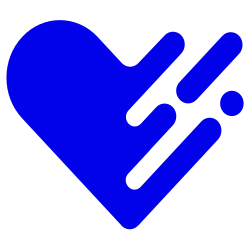 Linda Wilkins
He is thorough uses state of the art diagnostic tools and despite distancing with Covid manages to establish an honest and trustworthy relationship with his patient.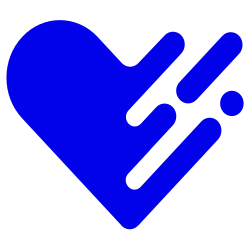 Reviewer
Dr. Woo is outstanding! I would not hesitate to use him again for any hip or knee surgeries. trust him completely. treat his patients with compassion and understanding.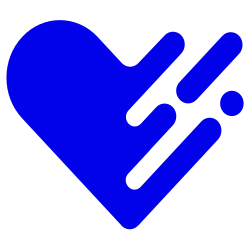 Vickie Fordham
Dr. Woo listened and discussed treatment options. I chose the injection and he discussed possible future treatment.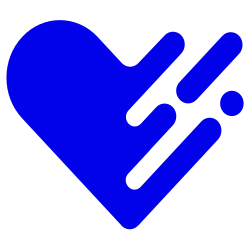 Reviewer
Met with Dr. Woo to ascertain the need for hip replacement surgery. X-rays of hip and lower back taken, according to my complaint of pain. Dr. Woo confirmed need for surgery. Treatment plan developed stating need to obtain healthy weight prior to surgery to extend life of implant.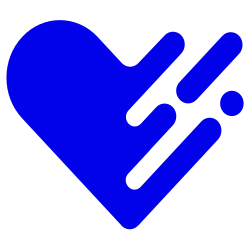 Reviewer
Dr. Woo was wonderful. He gave me a Complete diagnosis of my problem and made a plan for me to forward. He was warm and caring. He rocks.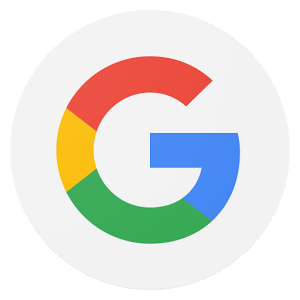 Boykin McNeal
I was super pleased with the care and information I received on how to move forward with my knee replacement. Thank you Dr. Woo for leading me in the right direction.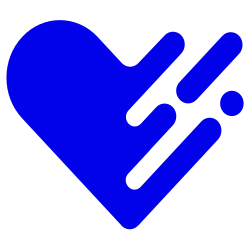 James Exum
Absolutely yes. Dr Woo did my knee replacement and two weeks later I was walking without a cane or Walker. Super job. I would recommend him to everyone. Outstanding surgeon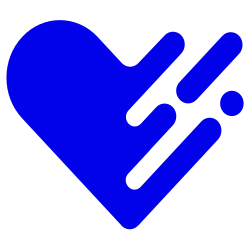 George Mitchler
Went to Optim for problems with right knee pain. Chose Dr Woo because of a friend who recommended him. I as well found him to be pleasant.