S. Mark Kamaleson, MD
OPTIM ORTHOPEDICS: General Orthopedics (Hand, Shoulder & Knee)
/ 5
S. Mark Kamaleson, MD
OPTIM ORTHOPEDICS: General Orthopedics (Hand, Shoulder & Knee)
/ 5
Request an Appointment
Orthopedic Practice
Optim Orthopedics
Medical School
Meharry Medical College (Nashville, TN)
Internship
University of Tennessee at Knoxville (Knoxville, TN)
Residency
Ohio State University (Columbus, Ohio)
Fellowship
Maricopa Medical Center (Phoenix, AZ)
Board Certification
American Board of Orthopaedic Surgery
Elbow
Biceps Tendonitis (at the Elbow)
Cubital Tunnel Syndrome
Elbow Bursitis
Elbow Fractures
Lateral Epicondylitis (Tennis Elbow)
Overuse Injuries of the Elbow
Medial Epicondylitis (Golfer's Elbow)
Foot, Ankle & Lower Leg
Achilles Tendon Injuries
Ankle Sprains
Peroneal Tendonitis
Plantar Fasciitis
Posterior Tibial Tendon Dysfunction (PTTD)
Stress Fractures of the Foot and Ankle
Hand & Upper Extremity
Animal Bites
Basal Joint Osteoarthritis
Boutonniere Deformity
Boxer's Fracture
Carpal Tunnel Syndrome
Colles Fractures
Complex Regional Pain Syndrome (CRPS)
De Quervain's Tenosynovitis
Digital Mucous Cysts
Distal Radius Fracture (Broken Wrist)
Dupuytren's Disease
Finger Dislocation
Finger Felon
Finger Fracture
Fingertip Injuries
Flexor Tendon Injuries
Fractures of the Hand (Metacarpal Fractures)
Ganglion Cysts of the Hand
Kienbock's Disease
Mallet Finger
Nerve Injuries of the Hand
Osteoarthritis of the Hand
Osteomyelitis
Paronychia
Polydactyly of the Hand
Raynaud's Phenomenon and Disease
Rheumatoid Arthritis (RA) of the Hand
Rheumatoid Arthritis (RA) of the Hand (Arthritis Foundation Approved)
Scaphoid Fractures
Swan Neck Deformity
Syndactyly of the Hand
Thumb Ulnar Collateral Ligament (UCL) Injury
Triangular Fibrocartilage Complex (TFCC) Tears
Trigger Digit
Volar Plate Injuries
Wrist Sprain
Hip & Thigh
Avascular Necrosis (Osteonecrosis) of the Hip
Bursitis of the Hip (Trochanteric Bursitis)
Femoroacetabular Impingement (FAI)
Hamstring Muscle Injuries
Hip Fracture Prevention
Iliotibial Band Syndrome (ITBS)
Labral Tear of the Hip (Acetabular Labrum Tear)
Muscle Strain Injuries of the Hip
Osteoarthritis of the Hip
Snapping Hip
Knee
Anterior Cruciate Ligament (ACL) Injuries in Women
Anterior Cruciate Ligament Tear (ACL Tear)
Avascular Necrosis (Osteonecrosis) of the Knee
Baker's Cyst
Bursitis of the Knee (Pes Anserine Bursitis)
Complex Regional Pain Syndrome (CRPS)
Deep Vein Thrombosis (DVT)
Fractures of the Tibial Spine
Hamstring Muscle Injuries
Iliotibial Band Syndrome (ITBS)
Lateral Collateral Ligament (LCL) Injury
Medial Collateral Ligament (MCL) Injury
Meniscus Tear
Osgood-Schlatter Disease
Osteoarthritis of the Knee
Osteochondritis Dissecans of the Knee
Osteomyelitis
Patellar Fracture
Patellar Tendinitis
Patellar Tendon Tear
Patellar Tracking Disorder
Patellofemoral Pain Syndrome
Posterior Cruciate Ligament (PCL) Injuries
Prepatellar Bursitis (Kneecap Bursitis)
Quadriceps Tendon Tear
Septic Arthritis (of the Knee)
Shin Splints (Medial Tibial Stress Syndrome)
Supracondylar Femoral Fracture
Tibial Fractures
Tibial Plateau Fracture
Shoulder
Acromioclavicular (AC) Joint Arthritis
Anatomy of the Shoulder
Biceps Tendon Tear (at the Shoulder)
Biceps Tendonitis
Burners and Stingers
Bursitis of the Shoulder (Subacromial Bursitis)
Calcific Tendinitis of the Shoulder (Degenerative Calcification)
Calcific Tendinitis of the Shoulder (Reactive Calcification)
Clavicle Fracture (Broken Collarbone)
Fracture of the Shoulder Socket (Glenoid Fracture)
Fractures of the Greater Tuberosity
Fractures of the Shoulder Blade (Scapula)
Frozen Shoulder (Adhesive Capsulitis)
Glenoid Labrum Tear
Hill-Sachs Lesion
Muscle Imbalance in the Shoulder
Muscle Strain of the Upper Back (Trapezius Strain)
Osteoarthritis of the Shoulder
Osteomyelitis
Proximal Humerus Fracture (Broken Shoulder)
Rheumatoid Arthritis (RA) of the Shoulder
Rotator Cuff Injuries
Rotator Cuff Tear
Shoulder Dislocation
Shoulder Impingement Syndrome
Shoulder Instability
Shoulder Separation
SLAP Tear (Superior Labrum from Anterior to Posterior Tear)
Snapping Scapula Syndrome
Suprascapular Neuropathy
Thoracic Outlet Syndrome
Weightlifter's Shoulder (Distal Clavicular Osteolysis)
Winged Scapula
Spine
Cervical Radiculopathy
Coccydynia
Compression Fractures of the Spine
Degenerative Disc Disease
Facet Joint Syndrome
Herniated Disc (Cervical)
Herniated Discs
Kyphosis
Lumbar Radiculopathy (Sciatica)
Muscle Strain of the Upper Back (Trapezius Strain)
Osteoporosis
Sacroiliac Joint Pain
Scoliosis
Spinal Stenosis
Spinal Stenosis (Cervical)
Spinal Stenosis (Thoracic)
Spondylolisthesis
Spondylosis
Elbow
Foot, Ankle & Lower Leg
Hand & Upper Extremity
Carpal Tunnel Release
Finger Fracture Fixation
Trigger Digit Release
Basal Joint Surgery
Wrist Arthroscopy
Knee
Arthroscopy
ACL Reconstruction
Aspiration of the Prepatellar Bursa
Viscosupplementation for Arthritis of the Knee
Fracture Surgery
Shoulder
Arthroscopy
Rotator Cuff Repair
Distal Clavicle Excision
Glenohumeral Debridement
Joint Injection
Subacromial Injection
SLAP Repair
Preoperative Interview
Once your surgery has been scheduled, you will be contacted a week or two prior to surgery by facility staff, for a preoperative interview.  During this interview, a member of the nursing staff will talk with you about your upcoming surgery and obtain important information needed for your care. You will also be given instructions on how to prepare for surgery.  In some cases, the interview takes place over the phone.  In other cases, you may be asked to go to the hospital to meet in person with the staff, to complete paperwork and/or to obtain any necessary blood work, examinations, or tests.
** Facility will confirm your arrival time in the late afternoon the day prior to surgery. **
Insurance
To proceed with surgery we must obtain authorization from your insurance carrier. This process must be done before your surgery can be completed.   Optim Medical Center Tattnall will contact your insurance provider to obtain this authorization.  We do, however, encourage you to contact your insurance company to verify your coverage and benefits.  You will be notified if any issues arise.  In addition, you may be contacted by a billing specialist, requesting a pre-pay of your unmet deductible and co-insurance prior to surgery.  
If you have any questions in regards to SURGERY BILLING, please call 912-644-3359 (Optim Surgery Center) or 912-644-3362 (Optim Medical Center-Tattnall) for assistance.
Disability (FMLA, STD, LTD)
If you need a work note due to your upcoming surgery, please let your surgical scheduler know. Be sure to turn in any disability paperwork that you need completed prior to surgery.  Due to the number of patients we care for each week, our office requires 7-10 business days to complete these forms. We encourage you to notify your employer of this policy and have any paperwork turned into our office as soon as possible.. 
Please call Shannon for disability paperwork questions or concerns at 912-644-5334. 
Reducing Pain after Surgery
Elevate – surgical extremity above your heart as much as possible
Ice
Take pain medications as prescribed
Physical Therapy after Surgery
Getting full range of motion, strength and flexibility back after surgery is very important. It is recommended that physical/occupational therapy programs are started as soon as possible, unless instructed otherwise. Therapy is recommended to maximize your recovery after surgery.
You will begin therapy _______________ after surgery. Until that time, be sure to leave all surgical dressings on, clean and dry, unless instructed otherwise.  At your initial therapy visit, these dressings will be removed. 
Please arrange for a location to receive therapy PRIOR to surgery. You will receive therapy orders at the time of surgery. It is important to bring your orders to your initial therapy visit.   Your therapist will need the orders to treat you. Your chosen therapy location will obtain authorization through your insurance company, unless you are told otherwise. For your convenience, you will find a list of our affiliated therapy locations within this folder
Postoperative Appointment
We will want to see you back after surgery.
Please call Crystal at 912-644-5391 to schedule an appointment if this has not already been arranged.
We appreciate the opportunity to help you in your recovery. We are always available for any questions or concerns you may have. Our primary objective is to provide you with the best care we can. Feel free to speak with any of our staff. We are here to help!
Grant Etheridge, Fractured Ankle
It was Monday night, 9/26/2011. I was warming up for a weightlifting session by jumping rope. Unfortunately I was set up on a weightlifting platform and not paying attention to what I was doing. The end result was that I strayed off the platform and came down halfway on and halfway off. My ankle rolled and there was a nice crisp pop. Ouch. Something wasn't right. I tried to walk it off but it didn't help. It was swelling and the pain was getting worse. I drove home and showed the damage to my wife. We decided that I needed to get in to see a doctor as soon as possible. I feared the worst. My wife and I had planned a big vacation to India in six weeks and who knows what I had done to myself or to our plans. Read More
---
Ratings/Reviews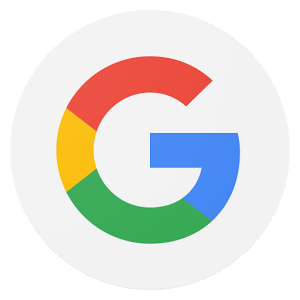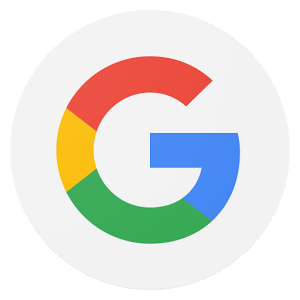 Elaine McArthurBroxton
Was willing to discuss several options for treatment. Listen to my concerns.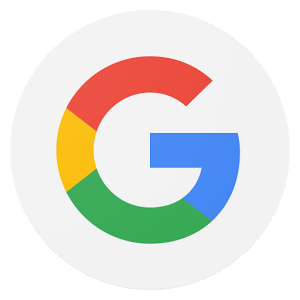 derrick futrell
Dr. Kamaleson was very attentive when beginning the diagnosis of my shoulder issue. Looking forward to see the outcome.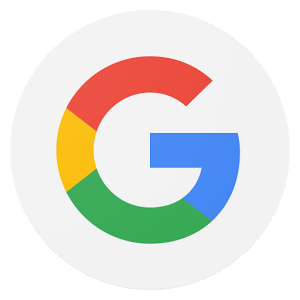 Diane Oliver
I was very happy with my care. Everyone I came in contact with was very nice and caring.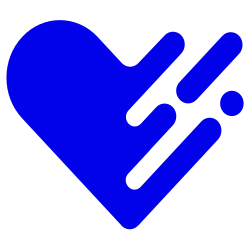 Ben Dees
Great people person best three words I can think of. Respectful and compassionate. Ok 5 words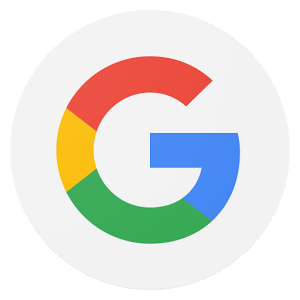 Dallas Thompson
Awesome Doctor!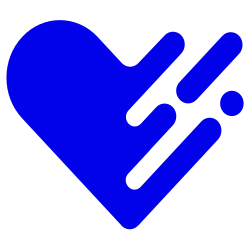 Tanya
Dr. Kamaleson saw me for the first time yesterday. He was very courteous, kind and personable. He will be doing Carpal and Cubital Tunnel surgery on me pretty soon and I have no doubt of his abilities. Hoping the pain I've been having for years will be a thing of the past soon.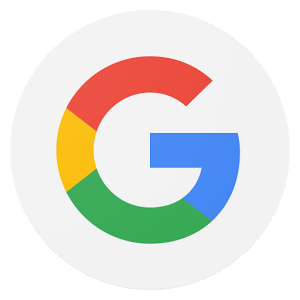 Mijin Kim
Dr. Kamaleson is a very caring and competent surgeon. He took time to listen to my concerns and gave me the most heartfelt and professional advice. As a healthcare provider myself, I was very impressed with his overall patient care.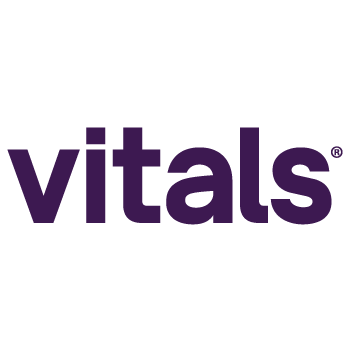 Vitals Guest
Excellent doctor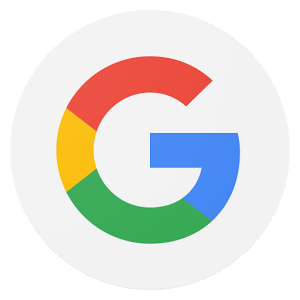 Don Hodges
Dr. Kamaleson, is an excellent physician, my fingers now move. My left hand had been paralyzed for 3 years from the nerves being pinched off in the elbow and hand. Nerves are still healing but I can use the hand. I highly recommend his services.